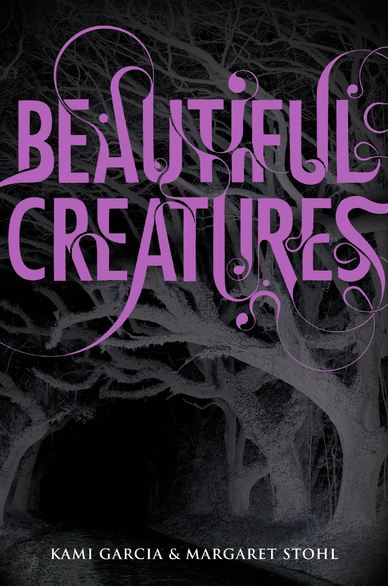 Plot-
Lena Duchannes is unlike anyone the small Southern town of Gatlin has ever seen, and she's struggling to conceal her power, and a curse that has haunted her family for generations. But even within the overgrown gardens, murky swamps and crumbling graveyards of the forgotten South, a secret cannot stay hidden forever.
Ethan Wate, who has been counting the months until he can escape from Gatlin, is haunted by dreams of a beautiful girl he has never met. When Lena moves into the town's oldest and most infamous plantation, Ethan is inexplicably drawn to her and determined to uncover the connection between them.
In a town with no surprises, one secret could change everything.
My Review:
I had heard a lot of good hype surrounding this novel but I was still pleasantly surprised by how much I liked this book.
Lets talk characters first. I liked our main character Ethan.
I didn't think he was the most realistic teenage boy I've read but I still found him witty and easy to connect with. He provided a really good narration of the story and its development. It was really interesting reading from Ethan's point of view as, usually, in YA novels it is that the main character of the book is the one with the powers. In this novel Ethan is an ordinary guy who falls for Lena, the supernatural Caster. Their relationship was so realistic. They went through ordinary couple fights and teenage problems. Their relationship developed really well and evenly over the course of the novel. I was rooting for them from the very start. I love them! All the characters in this novel are amazing, like Amma, Link, Ridley, Sarafine (yes, even the evil characters were awesome). My favourite character in the book was Macon Ravenwood. Before we met him I had him in my mind as this creepy, hermit, isolated guy but he turned out to be an awesome, confident and kind character. I also really loved the dysfunctional relationship between Ethan and his dad. Wow. That whole relationship and the "scribble" scene blew me out of the water.
The plot was fast-paced but not too fast paced. There were no "boring" or slow parts of this novel as you were constantly driven by what is going to happen to Lena and Ethan next. There was a definite mysterious atmosphere to the plot while Lena was trying to figure out stuff about her future and Ethan was discovering parts of his past. The pacing of the plot was great. I was never uninterested by the novel and that is something that Kami Garcia & Margaret Stohl should be proud of! I loved the idea of being a Caster . I've never read a witch related book before and this has set the standard pretty high for any I may read in the future. It was so interesting delving into the Caster history and I was gripped throughout.
This book is definitely worth a read. I am kicking myself for not picking this book up before as I've seen it at the library so many times. I am super excited for the movie too! I think it is out on the 13th of February. I cannot wait to read the next book in the series!
Rating:
Obviously a five star book!
* * * * *
(Movie Trailer)