One of my favorite things to do at the end of the year is to look forward and note all the fantastic and exciting novels that are coming out in the upcoming year!
There are so many fantastic novels set for release in 2016, so here are just 10 that I am eager to read!
1) Mind Your Head by Juno Dawson (Release Date: February 4th)
Juno Dawson, formerly known as James, is one of my all time favourite authors ever. Their novels are so well written, funny and gripping. I got to meet them in 2015 and it was just amazing.
So Mind Your Head follows in the style of their previous novel This Book Is Gay, as it is an informative novel which covers topics including mental health, self harm, addiction, anxiety, etc.,
This novel will also be illustrated by Gemma Correll.
I can not wait to get my hands on this novel.
2) How Hard Can Love Be? by Holly Bourne (Release Date: February 1st)
This is the sequel to Am I Normal Yet?, which I absolutely adored and highly recommend.
How Hard Can Love Be? is told from Amber's POV, who we met in AINY? . This novel focuses on Ambers journey to try and reconnect with her mother and experience love for the first time.
Holly Bourne's novels are absolutely fantastic. I can not recommend Am I Normal Yet? enough! This is one of my most anticipated releases on this list.
3) Red Witch by Anna McKerrow (Release Date: March 10th)
Red Witch is the sequel to

Crow Moon

, which I read last year and really enjoyed.
This novel brings you back to the incredibly vivid setting of Greenworld and is told from Melz POV as we see how she is dealing with the fallout of the events of the last novel. Melz is such an interesting character I can't wait to read about her adventures in Redworld and more magic!
4) Needlework by Deirdre Sullivan (Release Date: February 26th )
I met Deirdre Sullivan back in October of 2015 at Dept Con and I heard her talking about her upcoming novel Needlework and knew that I needed to read it ASAP.
Needlework centers around Ces, a girl who longs to be a tattoo artist and decorate peoples skin, but for now she is just trying to not fall apart.
With great advanced praise, Needlework is looking to be a great novel and I definitely can't wait to pick it up.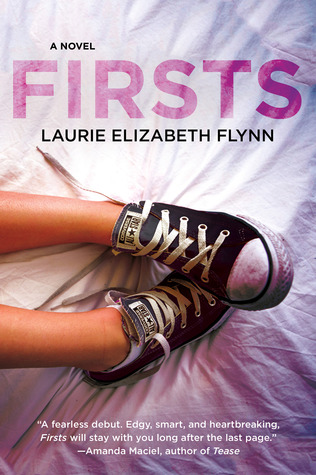 5) Firsts by Laurie Elizabeth Flynn (Release Date: January 5th )
This novel sounds like such an interesting and unique contemporary novel.
The novel is about 17 year old Mercedes who takes boys virginity's with the promise that they get over their awkward first time with Mercedes in order to give their girlfriends the perfect first time- which Mercedes herself never had.
This novel has had some mixed reviews so far and is undoubtedly going to be a controversial release of 2016.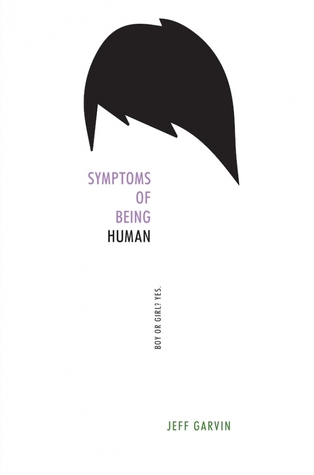 6) Symptoms Of Being Human by Jeff Garvin (Release Date:February 2nd )
This novel sounds so incredibly interesting. I am really looking forward to reading about a gender fluid character.
The novel focuses on Riley, a gender fluid character who has not come out yet. On the advice of a therapist, Riley creates an anonymous blog to vent all of her feelings on what it is like to be a gender fluid teenager. Then, just as Riley's school life is starting to improve, the blog goes viral and Riley must decide whether to stay quiet and say nothing in her new group of friends or stand up and come out and be the person they feel they are.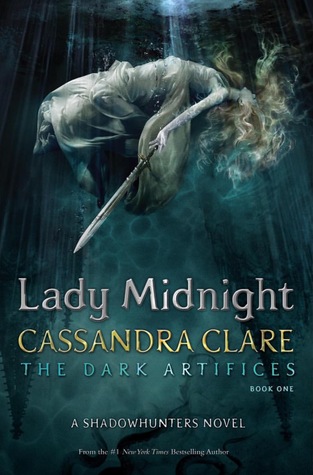 7) Lady Midnight by Cassandra Clare (Release Date: March 8th)
This is the first novel in a whole new series by Cassandra Clare and ohmygod EXCITING!
This new series is set five years after the events in The Mortal Instruments series and features Emma Carstairs, a shadowhunter who lost both of her parents and is raised in the LA Institute. She begins to notice a mysterious string of deaths and begins to think that the murderer behind these could be the same one that killed her parents. A deal is struck with the Fair Folk to solve these murders in less than two weeks or there will be war between Shadowhunter and Faeries.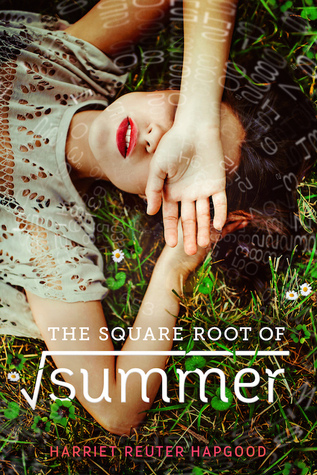 8) Square Root Of Summer by Harriet Reuter Hapgood (Release Date: May 3rd)
First of all the cover of this novel is so beautiful, secondly TIME TRAVEL?! Sign me up!
This novel is about Gottie experiencing love, loss and life while the fabric of the universe surrounding her home town is unraveling and she is sent through wormholes into the past, back to last summer when her life seemed much more stable and happy.
9) Ask Me How I Got Here by Christine Hepperman (Release Date: May 3rd)
This novel told entirely in verse, is about how one decision can change your life so much and how a person can change after that decision.
Addie has always known what direction her life is going in. But after one careless night with her boyfriend, Addie ends up pregnant and all of her plans are blown away. Addie makes the incredibly difficult decision to have an abortion and after that her life is not the same and can't do the things she loved most, cross country, anymore as she feels no interest in anything. After reconnecting with an old friend, can Addie be happy again?
10) The Word For Yes by Claire Needell (Release Date: February 16th)
Another amazing cover on a book containing such a serious topic.
This novel is about three sisters, Jan, Erika and Melanie who are growing apart after their parents divorce. Erika & Melanie are facing problems at school, Erika is introverted and lonely, whereas Melanie is extroverted, popular and enjoys partying with her friends and Jan has moved away to start college. Then at a party full of blurred memories and blurred lines, something awful happens.

And in the aftermath, Jan, Erika, and Melanie will have to work hard to reconnect and help one another heal.
Let me know what novels you're looking forward to being released in 2016 in the comments below!